ENJOY ALL THE ROUTES THAT THE COSTA DAURADA OFFERS YOU WITH ALL THE COMFORTS OF OUR HOTEL

workshop area Wash zone bike routes
With our special cycling pack you will sleep in one of our suites a few meters from the sea and you will have all the services to be able to fully enjoy your favorite sport with family or friends.
Our Special Cycling Pack includes:
Sleep in one of our Mediterranean Suites of your choice

2x2 bed to dream next to the Mediterranean

Complete early breakfast in our buffet

Welcome cyclist pack: bottle, energy bar,
energy gel and hera backpack

Workshop area and washing area for your bicycle

Possibility of bringing the bicycle to your room

10% discount at our Arena Tapas Restaurant

Free access to the gym and spa with Turkish bath, sauna and jacuzzi (check schedules and weekly closing day at reception)

Physiotherapy massages (with charge)

Free Late Check Out until 2:00 p.m. (upon request at reception and subject to availability)

Changing room areas and courtesy showers so you can use them after Check Out.

Sports menus in our buffet.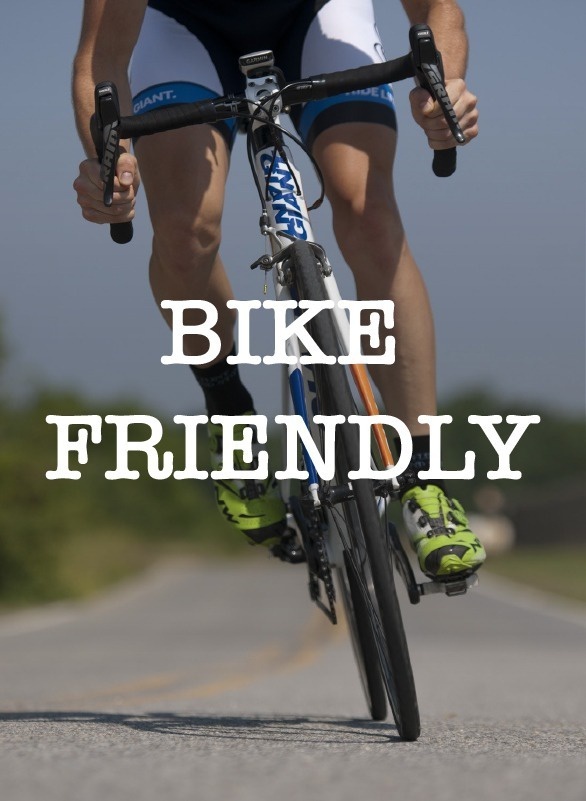 WE ARE A BIKE FRIENDLY HOTEL
At Hotel Blaumar we have everything ready to welcome you in the best way. In addition to the services included in the Cycling Pack, we have at our reception available energy gels and bars, a complete dossier with the best routes that you will find in the surroundings, laundry service and the address of the nearest cycling shops for repairing bicycles. your bike
In our buffet restaurant we also offer personalized sports menus and an early breakfast so that you can start your route from early in the morning.
oh! And on the day of your departure you will have at your disposal a courtesy shower and changing area to be able to enjoy the day in Salou without rushing.
If you come as a family, don't worry about yours, they will have a great time while you are pedaling!
We have an entertainment service for adults and children, the beach right in front of the hotel, the PortAventura park 5 minutes away and endless activities to do in Salou and surroundings.
Don't think about it anymore and get away!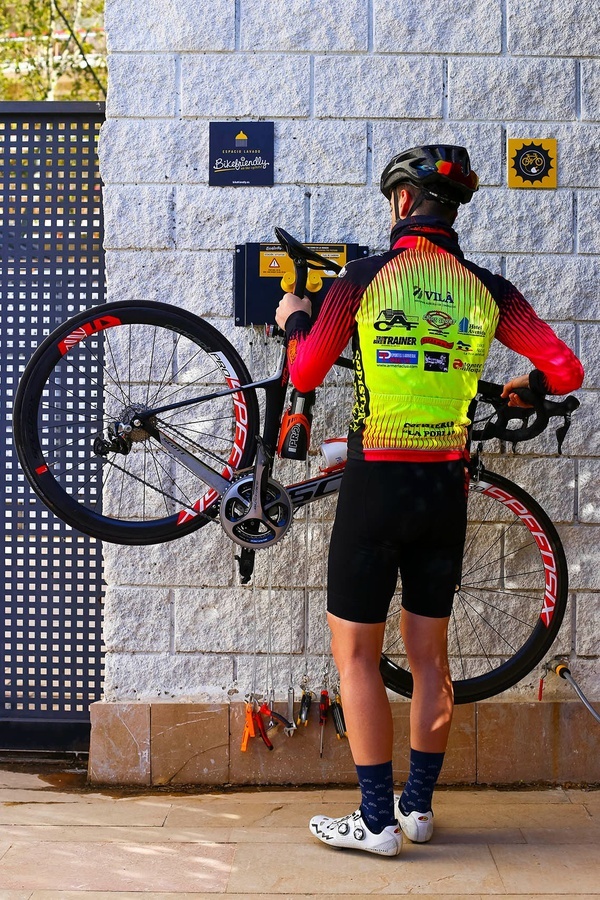 WE ROLL WITH YOU
At Hotel Blaumar, **** superior, we are the only hotel located on the beachfront and we offer a wide range of services and spaces for cyclists.
Our unbeatable location for road, gravel and mountain bike routes will make you enjoy the best corners of the province. From first-class ports such as Mussara and Mont-ral, the Prades mountains for the most climbers, towards Valls and Santes Creus for a leg-breaking route and of course, the entire coastline to the south passing through Miami beach, Ametlla de Mar and ... why not, the Ebro Delta?
Thanks to our facilities and our extensive experience in cycling, you will have all the comforts to worry only about pedaling and doing PRs.
---

workshop area ECO pool without chlorine

SPA & Sauna beachfront

Wash zone Buffet

a la carte restaurant


---
In our spacious Mediterranean Suite you can load your bike and rest in king size beds after departure, as well as relax in the SPA with an extensive menu of massages and sports therapies or bathe in the ecological pool. In addition, we put at your disposal a washing area and workshop with everything you need so you can keep your bicycle in perfect condition.
By reserving our Cycling Pack we offer you an early breakfast, personalized sports menus and late check-out from the hotel to make the most of the day. And of course, a 10% discount at our Arena Tapas Restaurant, where you will taste our Mediterranean and local cuisine to recover energy for the next day's outing.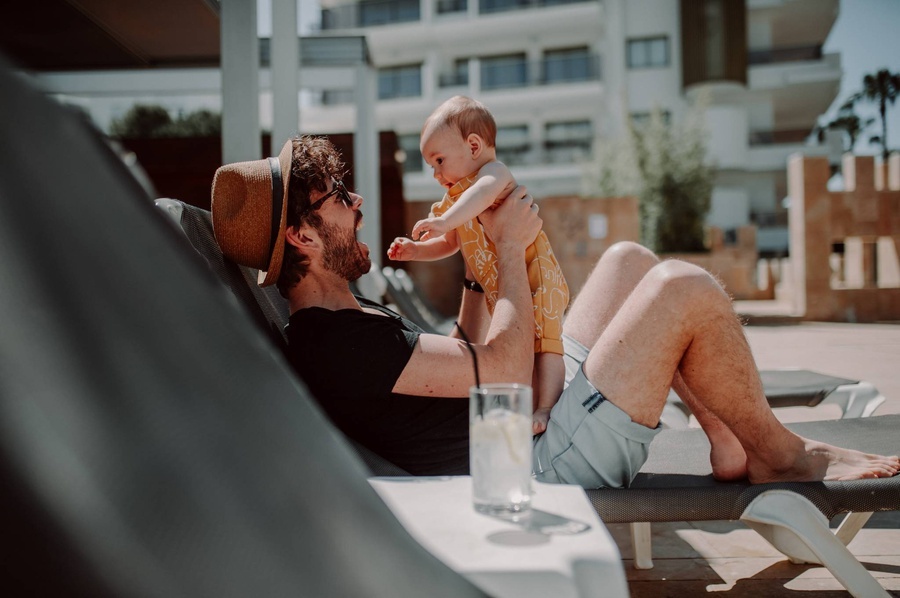 THE HOTEL
The pools are designed to blend in perfectly with the new landscaping of the Blaumar hotel's terrace-garden and for the maximum enjoyment and wellbeing of all the family. Surrounded by native plants, palm trees and sun loungers, they are attractively designed with an infinite effect and an exuberant waterfall. There are also interior ergonomic benches with air jets, colourful exterior and interior LED lighting and a games zone for the kids. In short, they are a true oasis of fun and relaxation in Salou right on the Mediterranean coast and in harmony with the environment.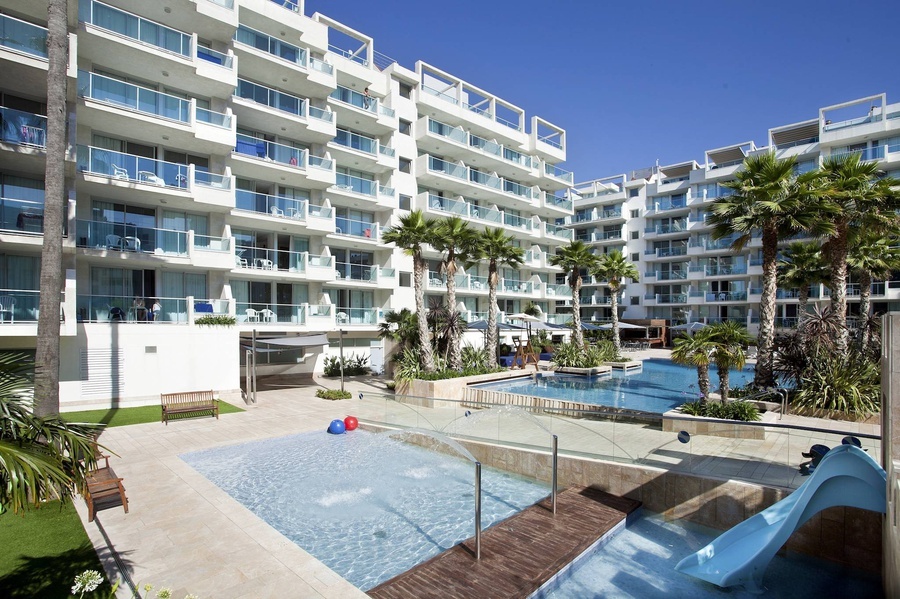 LOCATION
Salou has 7.5km of highly safe beaches, some with children's attractions, entertainment, childcare or the possibility of practicing water sports.
10 minutes from PortAventura Park and CaribeAquatic Park. Aquum Spa & Wellness, Camino de Ronda, Nautical Station... And much more!
AIRPORT

• 1 hour from Barcelona Airport
• 10 minutes from Reus Airport

TRAIN

• 5 min Salou station - Port Aventura (RENFE)
• 25 min Camp de Tarragona station (AVE)

BUS

• 2 min Salou central bus station

CAR

• AP7
• A7
• C14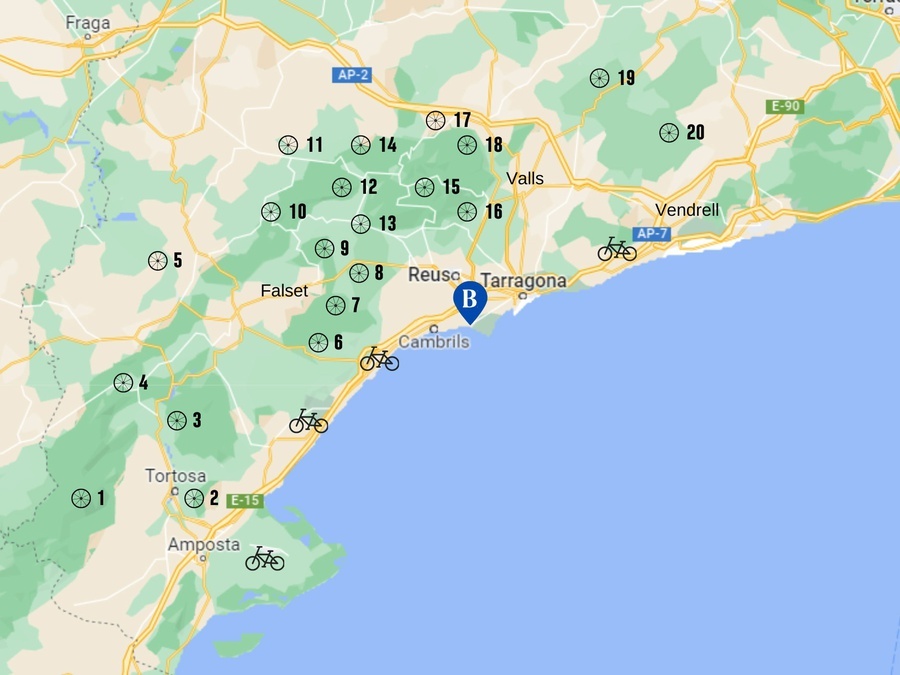 PORTS AND MORE PORTS
1. Mont Caro&nbsp&nbsp&nbsp&nbsp&nbsp&nbsp&nbsp&nbsp&nbsp&nbsp&nbsp&nbsp&nbsp&nbsp&nbsp&nbsp&nbsp&nbsp&nbsp 11. La Morera de Montsant
2. Ermita Coll de l'Alba&nbsp&nbsp 12. Siurana
3. Serra de Cardó&nbsp&nbsp&nbsp&nbsp&nbsp&nbsp&nbsp&nbsp&nbsp&nbsp&nbsp&nbsp 13. Coll d'Alforia
4. Prat de Compte&nbsp&nbsp&nbsp&nbsp&nbsp&nbsp&nbsp&nbsp&nbsp&nbsp&nbsp 14. Prades
5. La Fatarella&nbsp&nbsp&nbsp&nbsp&nbsp&nbsp&nbsp&nbsp&nbsp&nbsp&nbsp&nbsp&nbsp&nbsp&nbsp&nbsp&nbsp 15. La Mussara
6. Coll de Fatxes&nbsp&nbsp&nbsp&nbsp&nbsp&nbsp&nbsp&nbsp&nbsp&nbsp&nbsp&nbsp&nbsp 16. L'Albiol
7. Llaberia &nbsp&nbsp&nbsp&nbsp&nbsp&nbsp&nbsp&nbsp&nbsp&nbsp&nbsp&nbsp&nbsp&nbsp&nbsp&nbsp&nbsp&nbsp&nbsp&nbsp&nbsp&nbsp 17. Coll de l'Arena
8. Castell d'Escornalbou&nbsp 18. Rojals
9. La Teixeta&nbsp&nbsp&nbsp&nbsp&nbsp&nbsp&nbsp&nbsp&nbsp&nbsp&nbsp&nbsp&nbsp&nbsp&nbsp&nbsp&nbsp&nbsp&nbsp 19. Montagut
10.La Figuera&nbsp&nbsp&nbsp&nbsp&nbsp&nbsp&nbsp&nbsp&nbsp&nbsp&nbsp&nbsp&nbsp&nbsp&nbsp&nbsp&nbsp&nbsp 20. Les ventoses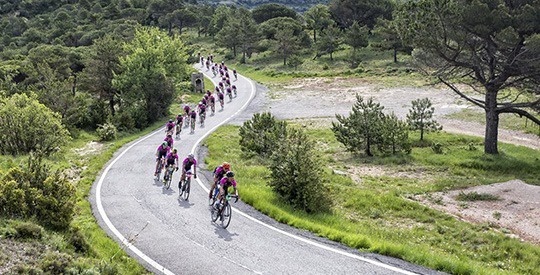 LA MUSSARA
Salou - Cambrils - Montbrió - Riudoms - Les Borges - Saddlebag - Vilaplana - La Mussara - Prades - Cornudella de Montsant - Saddlebag - Les Borges - Botarell - Montbrió – Cambrils - Salou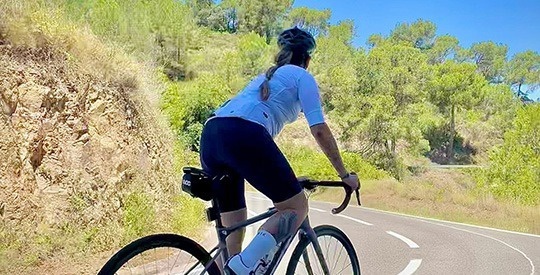 ELS 3 COLLS
Salou - Cambrils - Montbrió - Duesaigües - Coll de la Teixeta - Coll de Porrera - Coll d'Alforja - Alforja - Les Borges - Botarell - Montbrió - Cambrils - Salou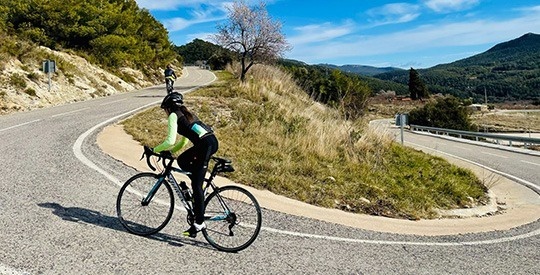 COSTA I LLABERIA
Salou - Cambrils - Montbrió - Mont Roig - Pratdip - Santa Marina - Llaberia - Pratdip - Les Planes del Rei - Miami - Cambrils - Salou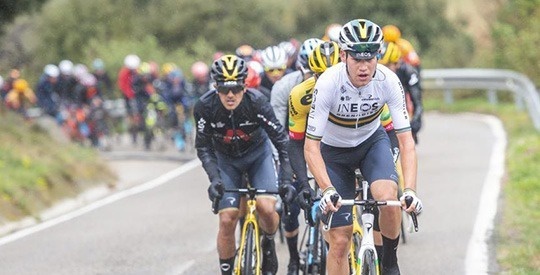 ETAPA 6 VOLTA CATALUNYA 2022
Salou - Riudoms - Coll de la Mussara - Coll de Capafons - Prades - Cornudella - Escaladei - Coll de la Teixeta - Viaduct dels Masos - Cambrils - Salou